Museum of Criminalistics
Last modified:
2020, November 18 - 12:47pm

Museum of Criminalistics is located in the building of Faculty of Law and Administration. Its main objective is to collect, store, conserve, make accessible and disseminate exhibits in criminalistics, forensic medicine and related fields. The museum conducts educational and scientific activity. Within its organizational structure there are nine thematic sections (arms and weapons, medicine and court, documents, deposits, photographs, mechanoscopic, penitentiary, forgery of financial means, criminalistic technique and road accidents). Due to their function the exhibits collected in the museum have historic and material value and are unique in the whole country. It is worth noting that it was remarkably kind of Regional Court in Gdańsk, Regional Prosecutor's Office in Gdańsk, employees of Criminalistic Laboratory of Provincial Police Headquarters in Gdańsk, as well as Institute and Department of Forensic Medicine of Gdańsk Medical University, as these institutions have contributed to the development of the museum.
The basic form of making available the exhibits of Museum of Criminalistics is group guided visiting, every time with a specialist in the field of criminalistics. However, it is necessary to set the date of the visit and determine the size of the group earlier.
The official website: muzeum.prawo.ug.edu.pl
Contact person: mgr Janusz Czeczko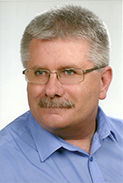 Tel. 58 523 29 01, ex. 29 01