You are here
A new book on Maritime safety, edited by Dr. Justyna Nawrot has been published by Routledge.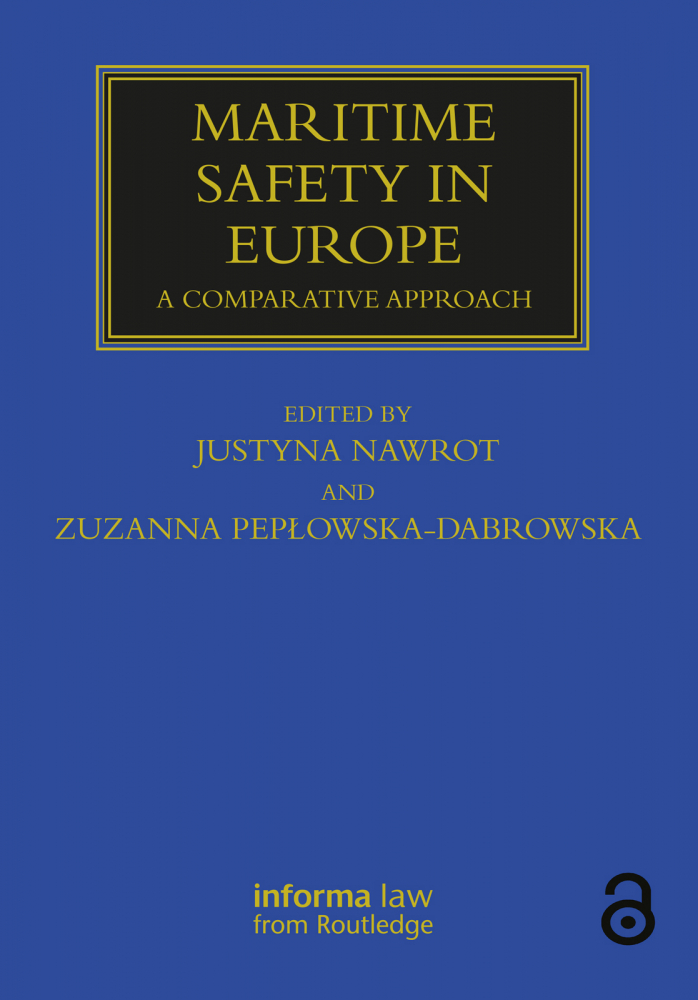 A new book edited and co-authored by Dr. Justyna Nawrot together with Dr. Zuzanna Pepłowska-Dąbrowska from Nicolaus Copernicus University in Toruń, entitled "Maritime safety in Europe. A comparative approach" has recently been published by Routledge. The book is an additional result of research conducted within the scientific grant awarded by the Polish National Scientific Centre. The book is included in Routledge "Maritime and Transport Law Library" which authors come from the premier maritime institutions, law firms and chambers across the world and are among the leaders in their fields.
The book is concerned with the harmonisation of maritime safety legal systems in Europe. Distinguished scholars from Europe's leading maritime law academic centres present national perspectives of maritime safety systems, questioning whether the adopted national solutions guarantee the compatibility with IMO and EU legal regime, as well as assessing the global and EU system.
Moreover, the book seeks to provide some answers as to whether the IMO goals on maritime safety are adequate considering current safety challenges and how to achieve higher level of enforcement of internationally recognised maritime safety standards.
In addition to the editors' article, authors of individual chapters are: Prof. Lia I. Athanassiou, Prof. Cécile de Cet-Bertin, Prof. Eric van Hooydonk, Prof. Henning Jessen, Prof. Filippo Lorenzon, Prof. Juan L. Pulido Begines, Prof. Achim Puetz, Prof.Erik Røsæg, Prof. Frank Stevens, Dr. Elda Kazara- Belja, Dr. Ahmet Gelgeç, Dr. Dorota Lost-Sieminska, Dr. Anna Montesano, Dr. Lemonia Tsaroucha, Dr. Igor Vio, and Jacob Terling, Milagros Varela Chouciño, Alessandra Laconi, Lucrezia Pari, Sofiya Shvelidze.
Last modified by: Sławomir Dajkowski
Created by: Sławomir Dajkowski
Last modified:
2021, January 18 - 2:48pm
Post date:
2021, January 18 - 12:07pm