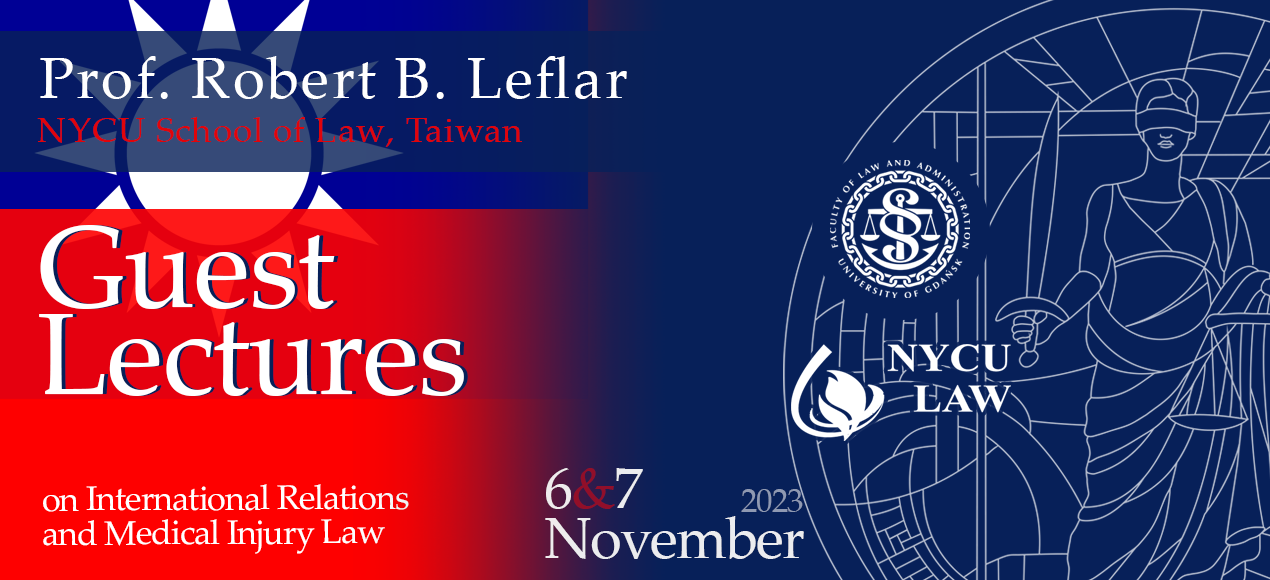 We are pleased to inform that this week we are hosting a Visiting Professor from the NYCU School of Law, Taiwan, Prof. Robert B. Leflar
 Our guest will give lecture on:
- Monday, November 6, 2023, 1:15 – 4:00 PM CET, Classroom 3025: "US-China Competition for Global Leadership: The Decade of the 2020s"
- Tuesday, November 7, 2023, 12:15 - 2:00 PM CET, Classroom 3042: "Medical Injury Law in Action: Japan and Taiwan Compared."
All members and friends of our Faculty community are very welcome to attend!
---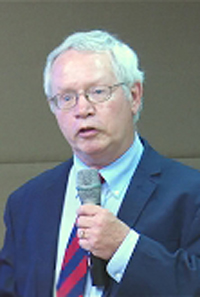 Professor Robert B. Leflar earned his J.D. degree from Harvard Law School and his Master of Public Health degree from Harvard School of Public Health. He retired from the University of Arkansas, in his home state, and came to Taiwan to teach and do research at National Yang Ming Chiao Tung University and National Taiwan University. He has also served as a visiting professor at the University of Tokyo and Keio University in Japan. Before joining academia, Prof. Leflar was an attorney for a consumer rights NGO in Washington DC, specializing in medical product regulation, products liability, and freedom of information. Professor Leflar's most significant research areas are comparative health law and products liability law. He has authored a book in Japanese, and various articles in English and Japanese, and he has lectured on every continent except South America and Antarctica. He is an ardent environmentalist and baseball fan.