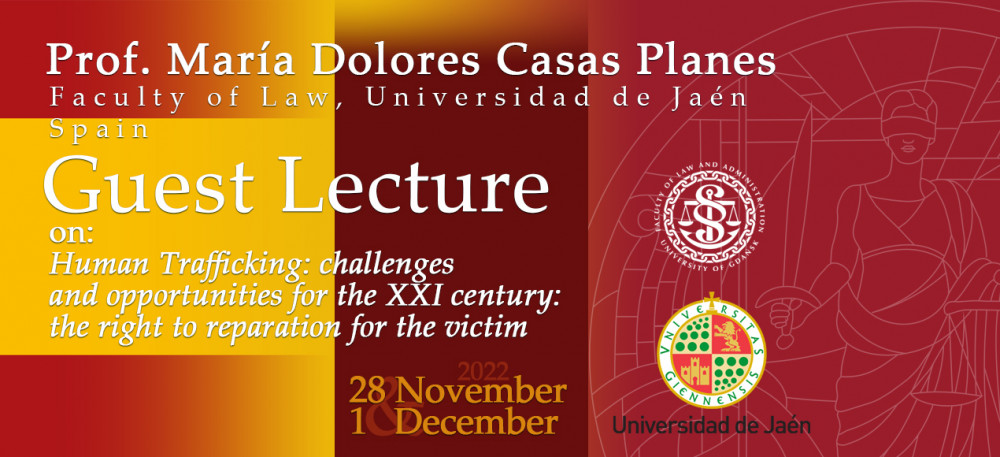 We are pleased to inform that from November 28 until December 2, 2022 we will host a visiting lecturer from Universidad de Jaén, Spain, Prof. María Dolores Casas Planes.
Our guest will give lectures at our Faculty, on: "Human Trafficking: challenges and opportunities for the XXI century: the right to reparation for the victim":
28 November, 2022, 3:15 PM,

(Classroom 1033) – part 1

1 December, 2022, 1:15 PM, (Classroom

1033) – part 2
All members of our Faculty community are very welcome to attend!
---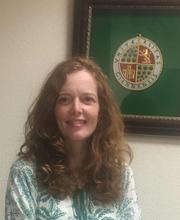 Assoc. Prof. María Dolores Casas Planes is professor at the Department of Civil, Financial and Tax Law of the Faculty of Social and Legal Sciences of the University of Jaén (Spain).
Her scientific interests primarily concern the issues of civil liability, as well as legal institutions serving the protection of minors and people with disabilities. The latest scientific achievements of Prof. Casas Planes also deals with the issues of international mobility of people, with particular emphasis on the legal and social aspects of acquiring Spanish citizenship by migrants in Spain and the European Union.
She is a member of the International Society of Family Law and the Instituto de Desarrollo y Analisis del Derecho de Familia en España (IDADFE).
She has completed numerous foreign scientific internships.