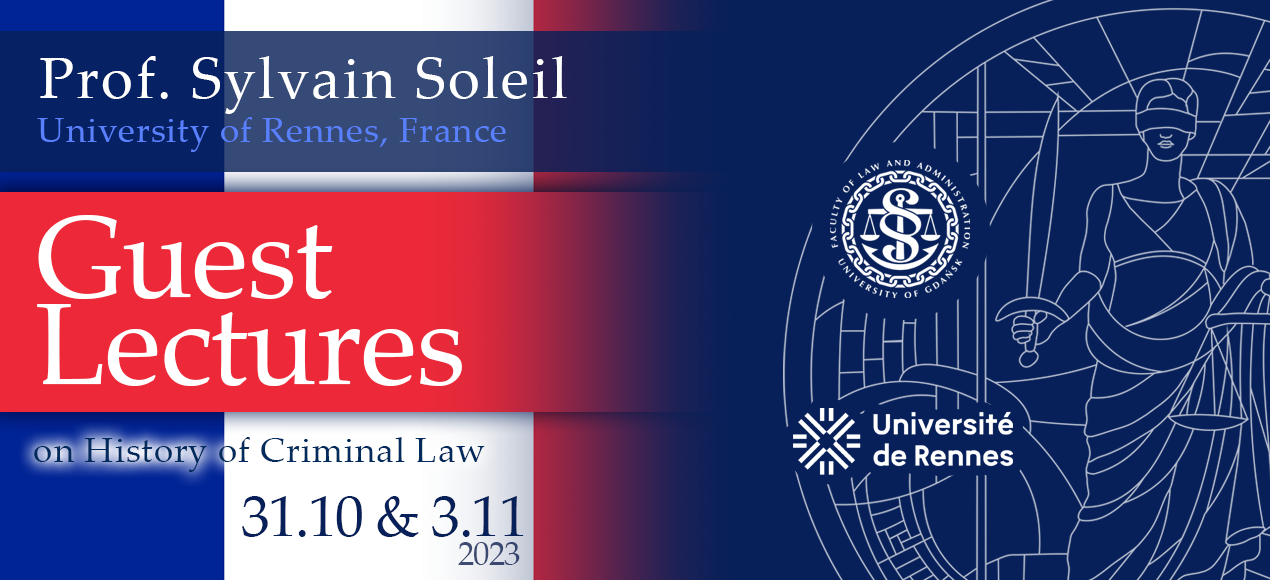 We are pleased to inform that we will host a visiting professor from the University of Rennes, Sylvain Soleil.
Our guest will give two lectures:
· Tuesday, October 31, 1:15 – 3:00 PM CET, Auditorium B (Faculty of Law and Administration): "History of criminal law (1). Vices and virtues of the jury in criminal cases"
· Friday, November 3, 5:00 PM CET, Main Room of the Uphagen's House (Old Town of Gdańsk, 46/47 Długa street): "History of criminal law (2). Where does the prison system come from?"
All members and friends of our Faculty community are very welcome to attend!
We would like to thank the Dean, Prof. Wojciech Zalewski, and employees of the Department of the History of Law for their help in organizing the lecture of our guest.
---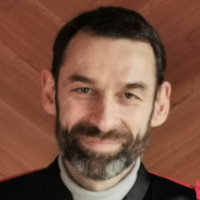 Sylvain Soleil is professor of legal history at the University of Rennes (France). He specializes in the comparative history of law, the history of justice and the history of administration.
In 1995, he defended his doctoral thesis entitled "Le Siège présidial d'Angers (1551-1790) – contribution à l'histoire administrative et judiciaire"
His research specialties include: comparative history of law, history of justice and history of administration.
Among Prof Soleil's many activities and functions are:
- Director of the History and Theory of Legal Systems at IODE - Institut de l'Ouest : Droit et Europe
- Appointed member of the CNU (National Council of Universities)
- Member of the editorial board of "Studies in the History of Law and Justice" (Springer)