You are here
"Modernisation, National Identity and Legal Instrumentalism" edited by Michał Gałędek and Anna Klimaszewska (Brill | Nijhoff 2020)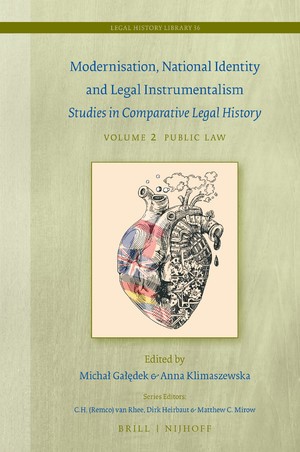 The driving force of the dynamic development of world legal history in the past few centuries, with the dominance of the West, was clearly the demands of modernisation – transforming existing reality into what is seen as modern. The need for modernisation, determining the development of modern law, however, clashed with the need to preserve cultural identity rooted in national traditions. With selected examples of different legal institutions, countries and periods, the authors of the essays in the two volumes (vol. I:Private Law and vol. II: Public Law) seek to explain the nature of this problem.
26 authors from various countries were engaged in the preparation of the publication.
In addition to the articles of editors (by A. Klimaszewska in vol. I: "The Reception of the French Commercial Code in Nineteenth-Century Polish Territories: A Hollow Legal Shell" and by M. Gałędek in vol. II: "Legal Transfers and National Traditions: Patterns of Modernization of Administration in Polish Territories in the Turn of 19th Century "), in the publication we can find the text prepared jointly by Tadeusz Maciejewski and Maja Maciejewska-Szałas ("Constitutional Systems of Free European States (1918-1939)", by Marcin Michalak ("Development of Medical Malpractice and Legal Instrumentalism in the Antebellum America") and by Beata Kowalczyk ("Usucapio in Real Estate Title Registration Systems"). Natomiast w drugim tomie: "Public Law").
Other contributors are: Judit Beke-Martos, Jiří Brňovják, Marjorie Carvalho de Souza, Imre Képessy, Katrin Kiirend-Pruuli, Łukasz Jan Korporowicz, Ivan Kosnica, Simon Lavis, Marju Luts -Sootak, Thomas Mohr, Annamaria Monti, Balázs Pálvölgyi, Zsuzsanna Peres, Sara Pilloni, Hesi Siimets-Gross, Marek Starý, Sean Thomas, Bart Wauters, Steven Wilf, and Mingzhe Zhu.
Full list of articles is available here:
Volume I: https://brill.com/view/title/54545
Volume II: https://brill.com/view/title/56279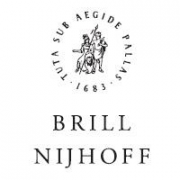 Last modified by: Dawid Michalski
Created by: Dawid Michalski
Last modified:
2020, January 4 - 9:26pm
Post date:
2020, January 4 - 9:26pm