CALL FOR PAPERS – GDAŃSK LEGAL STUDIES – CULTURAL HERITAGE LAW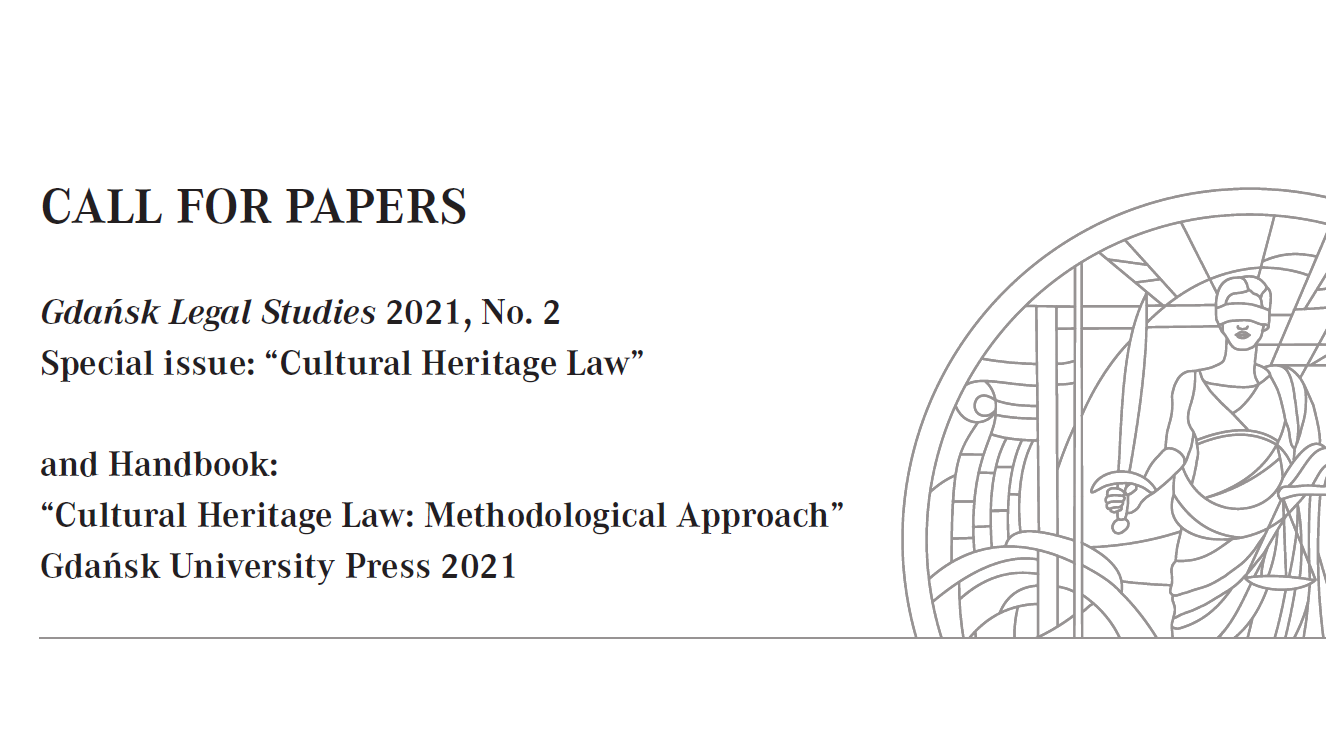 The Gdańsk Legal Studies [Gdańskie Studia Prawnicze] Issue 2 of 2021 will be devoted to Cultural Heritage Law, Art Law and Restitution of Cultural Property and published together with the handbook entitled: "Cultural Heritage Law: Methodological Approach" (Gdańsk University Press 2021).
Therefore, we cordially invite scholars, lawyers and professionals to submit their contributions to our journal or book – articles, commentaries on the judgment and varia (reviews, notes, reports). All texts shall be submitted in English.
For detailed information see: https://www.academia.edu/44003811/GDANSK_LEGAL_STUDIES_CALL_FOR_PAPERS
Last modified by: Sławomir Dajkowski
Created by: Sławomir Dajkowski
Last modified:
2020, September 3 - 3:33pm
Post date:
2020, September 3 - 2:40pm