A series of seminars "Judicial Character in Hard Times"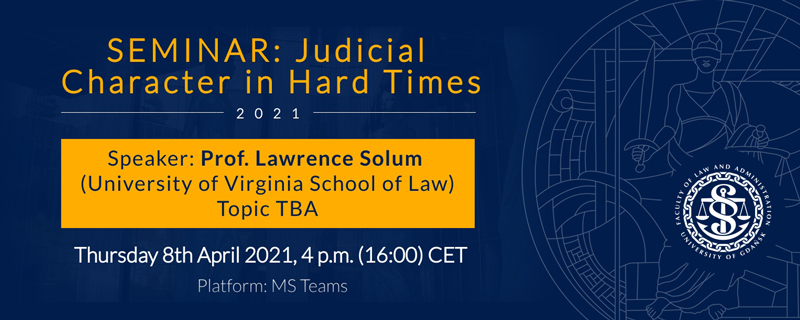 In 2021, the Department of Theory and Philosophy of State and Law invites to a series of international scientific seminars entitled "Judicial Character in Hard Times". The subject of the meetings, during which the invited guests will give lectures combined with a discussion, will be the issue of the role of virtues and defects of judicial character in maintaining judicial independence and the independence of courts in the face of legal changes in this area.
The first seminar will be held on Thursday, April 8 at 16.00 (via MS Teams). The speaker will be Professor Lawrence Solum, an outstanding American theoretician of law (William L. Matheson and Robert M. Morgenthau Distinguished Professor of Law & Douglas D. Drysdale Research Professor of Law, University of Virginia School of Law).
The seminar is carried out as part of the project "Judges and virtues. A study of the aretic theory of the judiciary" financed by the National Science Center (2018/31 / B / HS5 / 03181). The project manager is Assoc. Prof. Tomasz Widłak, DSc. More information at:
In order to receive a link to the meeting, please send an e-mail to the following address: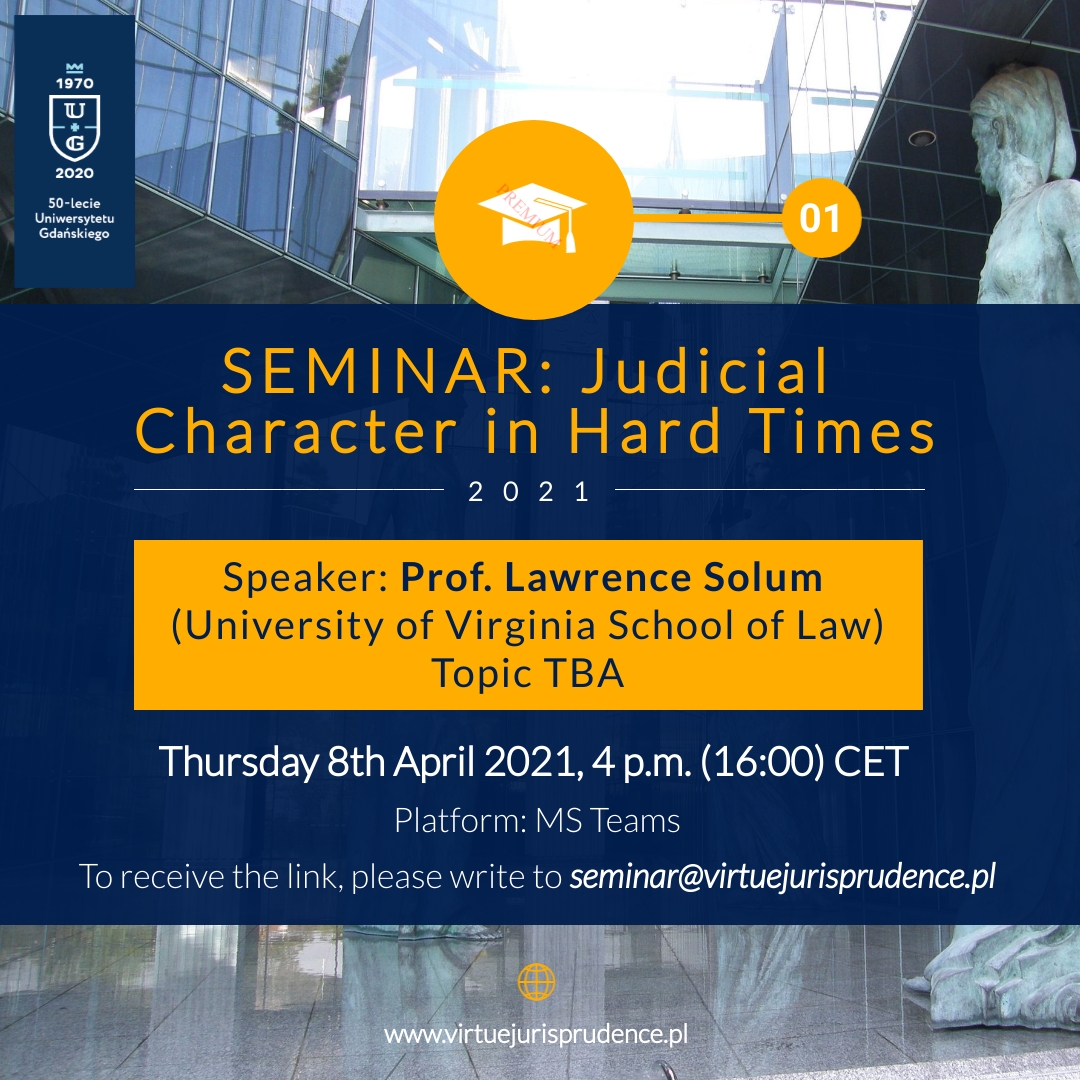 Last modified by: Sławomir Dajkowski
Created by: Sławomir Dajkowski
Last modified:
2021, March 22 - 9:15am
Post date:
2021, March 16 - 12:59pm