Comparative International and European Legal Studies Programme
Last modified:
2022, May 23 - 8:50am
Winter Semester 2022/2023
MODULE 1: EUROPEAN LEGAL CULTURE
Introduction to Jurisprudence and Polish Law

Dr. Magdalena Glanc-Żabiełowicz
Department of Theory and Philosophy of Law and State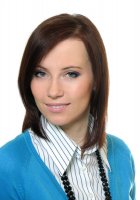 This course provides an introduction to the main ideas of jurisprudence, legal theory, and the philosophy of law. It is designed to introduce students to the law and basic legal language as well as to make them aware of key principles of the legal reasoning and argumentation, legal rights, law-making process, application of the law, it's interpretation. Students will also be introduced to the main disciplines of the Polish law.
Polish and Comparative Constitutional Law

Assoc. Prof. Anna Rytel-Warzocha
Department of Constitutional Law and Political Institutions
Court of Justice of the European Union

Assoc. Prof. Monika Adamczak-Retecka
Department of European Law and Comparative Law
Murderers, witches, victims - famous trials in history
Dr. Jacek Wałdoch
Department of History of Law
MODULE 2: PUBLIC LAW: ECONOMY, FINANCE, DECISION MAKING PROCESS
European Banking and Investment Law
Assoc. Prof. Anna Jurkowska-Zeidler
Department of Financial Law
The underlying objective of the course European Banking and Investment Law is to enable the students to acquire a deeper understanding of the EU Laws relating to banking and finance. Participants will learn about the main challenges faced and the approaches adopted by EU financial regulators and supervisors. The course also addresses the relevant consumer protection rules within the EU regarding financial services. Students are trained to formulate, discuss, and solve complex problems within banking and financial law. This course not only provides extensive knowledge of the financial sector but also addresses current issues such as Fintech, crowdfunding, and financial safety net.
Tax Law in Europe
Assoc. Prof. Edvardas Juchnievicius
Department of Financial Law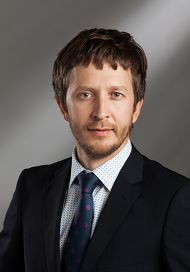 Nobody likes paying taxes. Let's discuss how to optimize Your tax obligations in the light of national law, EU law and international law. This course includes subjects related the relation between strictly national law and EU law, the relationship between fundamental freedoms, national tax law of the member states and international tax law.
International Economic Law

Assoc. Prof. Maciej Nyka
Department of Theory and Philosophy of Law and State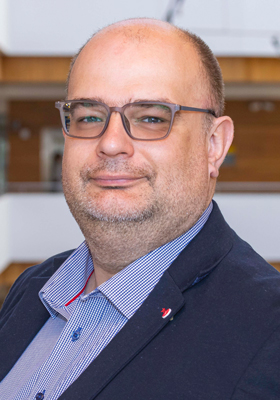 International economic law – lecture provides a comprehensive overview of the central topics in international economic law, with an emphasis on the interplay between the different economic and political interests on both the international and domestic levels. Following recent tendencies, the course sets the classic topics of international economic law, like WTO law, monetary law, world bank law in context with aspects of human rights, environmental protection and the legitimate claims of developing countries. It provides also economic reasons for development of multilateral, multicentric system of international economic law.
Influencing decision making process: lobbying, interest groups

Assoc. Prof. Marcin Michał Wiszowaty
Department of Constitutional Law and Political Institutions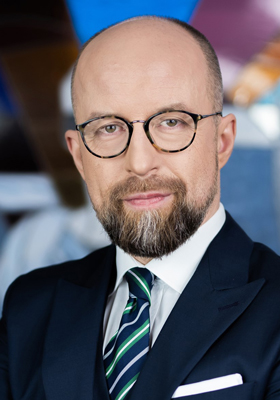 The phenomenon of lobbying still raises concerns and negative connotations. It is wrongly associated with unclear relations between the world of politics and business, and is even treated as a synonym for corruption. In fact, lobbying has nothing to do with corruption. If it is subjected to proper legal regulation in accordance with the highest standards developed in the world, it is a valuable, useful and important enrichment of the decision-making process in the democratic state. It is a valuable addition to the political and geographical representation in the decision-making process with representation of interest groups and economic circles. Lobbying, deprived of appropriate control and legal regulations, not only will not be the source of benefits for the state and society, but may even lead to pathological practices. The course deals with the origins and essence of lobbying, the highest standards of its legal regulation, the practice of lobbying, the issues of facade regulation and its effects, and finally - the examples of the pathologies of lobbying.
MODULE 3: GLOBAL LEGAL PROBLEMS
International Armed Conflicts, Crimes and Criminal Courts

Dr. Magdalena Łągiewska, Assoc. Prof. Adam Wiśniewski, Dr. Paweł Kwiatkowski
Department of Public International Law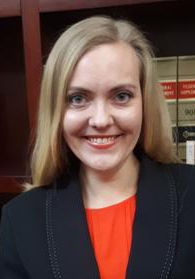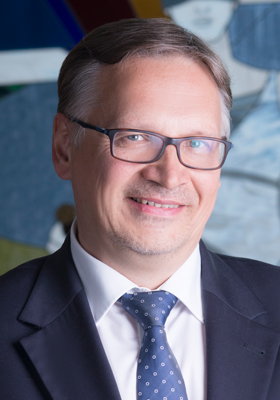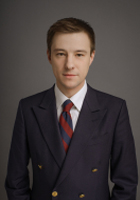 Introduction to international public law, including the subjects, sources of international law and its basic principles, outline of the ius contra bellum, i.e. prohibition of the use of force, and ius in bello, that is international humanitarian law, the rise of international courts, specific features of international criminal law and international courts, the types of international courts (ad hoc tribunals, ICRC and hybrid tribunals and their jurisdiction, the universal jurisdiction), international crimes
Space policy and law

Assoc. Prof. Maciej Nyka, Assoc. Prof. Jakub Szlachetko
Department of Public Economic Law and environmental Protection Law,
Department of Administrative Proceedings and Administrative Court Proceedings
The revolution of IP
Dr. Małgorzata Wegrzak
Division of Human Rights and Legal Ethics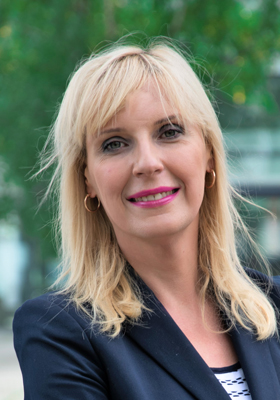 The course covers the current trends and challenges of IP law and analyses how the fourth industrial revolution changes the framework of intellectual property rights in the context of data, technological development and digital environment. Artificial Intelligence, Big data and data mining, Internet of Things, smart contracts and blockchains are already affecting business models and leading to social and economic transformation in IP law. As a result revisiting a traditional approach to IP legal system and the protection of inventions is needed to face the current changes.
Cultural Heritage Protection Law

Assoc. Prof. Kamil Zeidler
Department of Theory and Philosophy of Law and State
Spring Semester 2022/2023
MODULE 4: OCEANS, ENVIRONMENT AND LEGAL RESPONSIBILITY
Shipping Law: Safer Ships and Cleaner Oceans
Assoc. Prof. Dorota Pyć
Department of Maritime Law
Ship Casualty and Incident Investigations
Assoc. Prof. Dorota Pyć
Department of Maritime Law
International and European Environmental Law
Assoc. Prof. Diana Trzcińska
Department of Public Economic Law and environmental Protection Law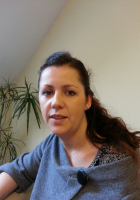 Environment is generally treated as one of the most important goods for the human being existance. As such it is the good of different dimensions: multidisciplinary, individual, transnational, global, national, local, natural, human, artificial, etc. The lecture focus on basic terms connected with environment and its protection, genesis of the discipline, basic EU and international law regulations that deal with environment, rights and obligations created for its protection and different relations on the field environment - human being - law.
Introduction to Criminology and Criminal Law
Assoc. Prof. Krzysztof Woźniewski, Dr. Tomasz Snarski
Division of Criminalistics, Department of Material Criminal Law and Criminology
MODULE 5: LEGAL FRAMEWORKS FOR BUSINESS
Dispute Settlement in Commercial Law
Dr. Natalia Mushak
University of Kiev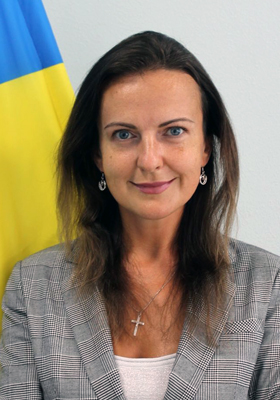 Dispute settlement is the process of resolving disputes between parties and a very important tool for any business. It demonstrates the quickest and most effective way of resolving disputes. Dispute settlement is also important in the case of international business transactions. The special attention will be paid to the alternative dispute resolution (ADR) as the well-known procedure in resolving disputes. The course will cover the following topics: The formation and development of mechanisms for resolving international commercial disputes; Ways to resolve disputes in international business; Alternative ways of settling disputes; Dispute resolution in international commerce through negotiations; Facilitation as a type of mediation in the settlement of commercial disputes; Mediation as a type of settlement of commercial disputes; Quasi-judicial and judicial methods of dispute settlement in international commerce; Arbitration as a type of settlement of commercial disputes; Litigation of international commercial disputes.
European Labour Law
Dr. Marcin Szypniewski
Department of Labour Law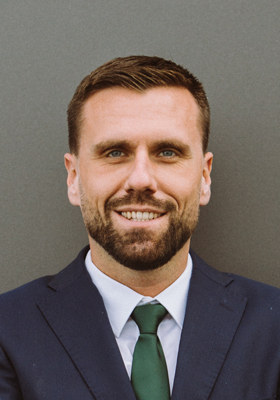 Currently the law affects virtually every aspect of the employer-employee relationship, from interviewing to termination. For students, this complex regulatory environment poses ever-evolving challenges. The course aims to present elementary issues of European Union Labour Law. The lecturers bring closer European law on employment and the European Union's range of interest and regulation in this sphere. Students will be introduced to European law standards of employment as well as transnational labour mobility.
Insurance Law
Assoc. Prof. Dorota Maśniak
Department of Civil Law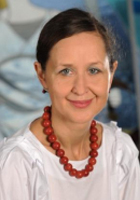 Why is it worth using insurance protection or what is insurance risk and insurance interest? What does an insurer have in common with a therapisti or about client needs analysis and insurance distributors. Who is who in the insurance market, or about insurers and insurance intermediaries. Why insurance products are so complicated or about the insurance relationships. Can you or oblige you insure your interests or compulsory and voluntary insurance. How lawmakers watch over the safety of the insured or insurance supervision and client protection.
Selected Problems of Comparative and European Private Law
Assoc. Prof. Sylwia Majkowska-Szulc
Department of Civil Law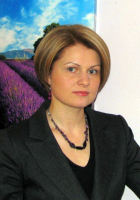 The most important private law problems no longer stop at the national level. Young lawyer is more and more confronted with rules of European and international origin, no matter if he or she works in an international corporation, national or EU institutions, NGOs or academia. A forward-looking student learns by developing his professional identity to ultimately decide who he or she wants to become as a lawyer. Is this course for you? You would like to identify current tendencies in the development of private law, including new business structures and digital market economy rules in global context. Moreover, you would like to strive for a thorough understanding of the economic, social and political forces driving the Europeanization and globalization of private law. This course offers you the chance to acquire the knowledge and skills that makes you a truly international lawyer.
MODULE 6: CHALLENGES TO LAW IN THE 21ST CENTURY
Energy and Climate Law
Assoc. Prof. Maciej Nyka, Assoc. Prof. Jakub H. Szlachetko
Department of Public Economic Law and environmental Protection Law
Department of Administrative Proceedings and Administrative Court Proceedings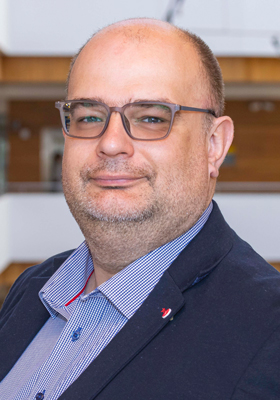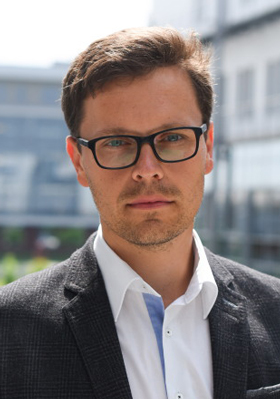 Energy and climate law – lecture provides an overview of recent developments in the field of climate law, setting them in the context of energy policies of individual states. First part of the lecture addresses the interrelationship between international law, environmental law, and the energy sector. It covers regulatory theory within an economic context; the regulation of multinational companies with regard to international regulation and state rules; and trade, competition, and environmental law in the energy sector. Second part of the lecture examines the regulation of the various energy sectors-oil, gas, and nuclear-and how international law affects them and their ownership, risk, and liability. Third part of the lecture puts developments in climate change law and energy law in the social context, by analysing risks connected with climate change, climate adaptation and development of energy infrastructure in the human rights context.
Food, health and climate in EU law
Assoc. Prof. Monika Adamczak-Retecka, Dr. Olga Śniadach, Dr. Marcin Michalak
Department of European Law and Comparative Law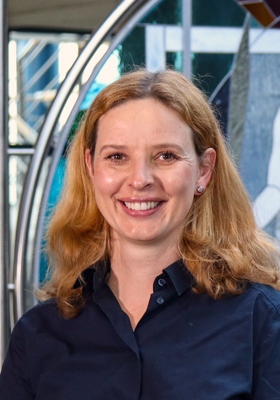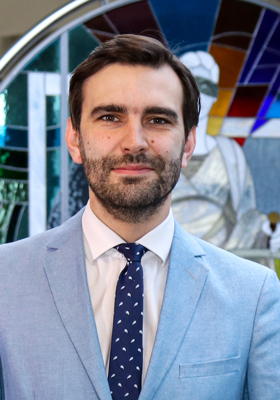 The first decades of the 21st century have made it clear that climate change, worldwide pandemics in a globalised world and food security will be major challenges facing humanity in this century. Good laws can and should play an indispensable role in dealing with these challenges. In this lecture we will present the laws and policies of the European Union, which aspires to be a leader in progressive solutions in these areas, in relation to transnational climate, health and food issues.
Legal aspects of Artificial Intelligence
Dr. Małgorzata Wegrzak
Division of Human Rights and Legal Ethics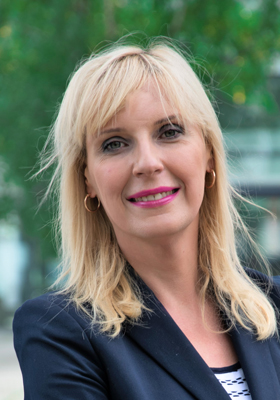 The course covers legal and ethical issues on Artificial Intelligence (EU regulations and proposals, international framework) and internet impact on human individuals and their social institutions. The students will study how AI techniques, tools and technologies are developing, including consideration of where this progress may lead us, how AI might affect legal professions in the future, and what benefits and risks might emerge. AI brings enormous advantages, transforms the societies and revolutionizes the industry. At the same time, the potential risk of using AI cannot be ignored. For example, AI can be used to control and filter information flows or to exercise automated censorship of content published on social media. Lack of transparency in data collections and its use by algorithms might reduce the ability of human users to take fully informed decisions. The course gives students an educational solution adapted to new times and contemporary society.
Philosophy of Law: Hard Cases
Assoc. Prof. Tomasz Widłak
Department of Theory and Philosophy of Law and State